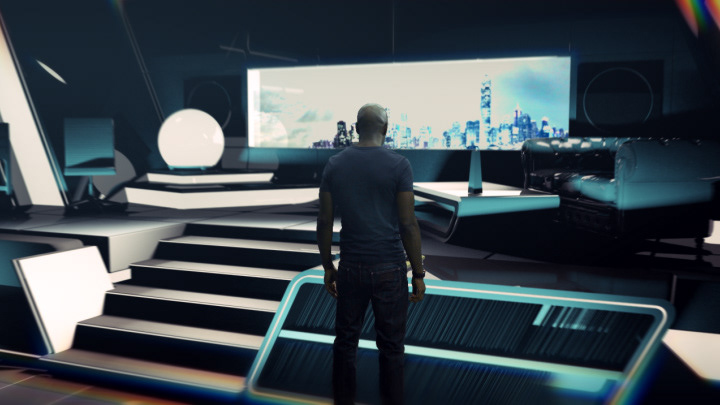 We worked on the third installment of "The Trevor Nelson Collection", after the massive success of the first two commercials. From initial concept, to shooting, all the way through to post-production.
We challenged ourselves further with this one, creating a one camera shot in a fully CGI environment - With help from the same motion control crew that worked on Gravity and Lord of The Rings. The motion rig is so precise, we didn't have to rotoscope, or track with little sticky markers AT ALL. A post-production dream.
The scenery changes from a slick, open-plan apartment to a car, a TV studio, a jet plane and finally a swanky rooftop party.
Directed by our FX wizard, Tim Fox.