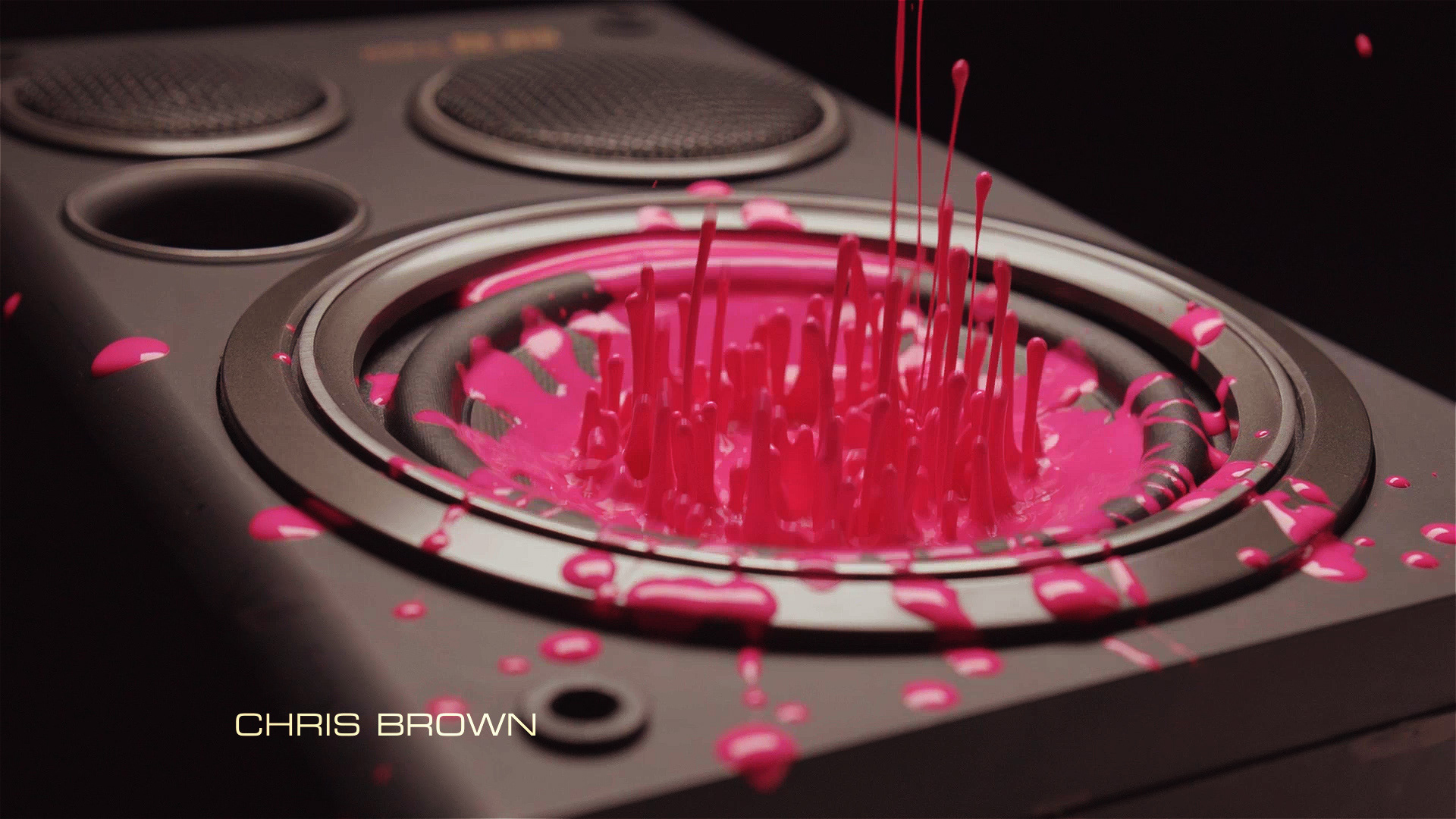 We had a lot of fun throwing pink paint at inanimate objects for this commercial, a 90s R&B compilation album called The Beat is Mine. 
Rather than render everything in 3D and use liquid simulators that would suck all the fun out of it, we 3D printed some R&B ladies, a gold chain and a tape cassette and bought in a stereo speaker to drizzle paint over. The result was something far superior to CGI renders, allowing us to use top quality macro lenses in the process.
The highlight was when we turned the bass to full whack on the speaker, with spectacular results!